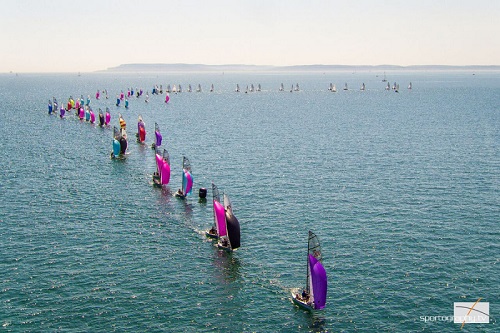 Summer lovin', drifting away
No stop right there. We want Summer lovin' and decent breeze!
Posted: 24/05/2018 14:45:00
---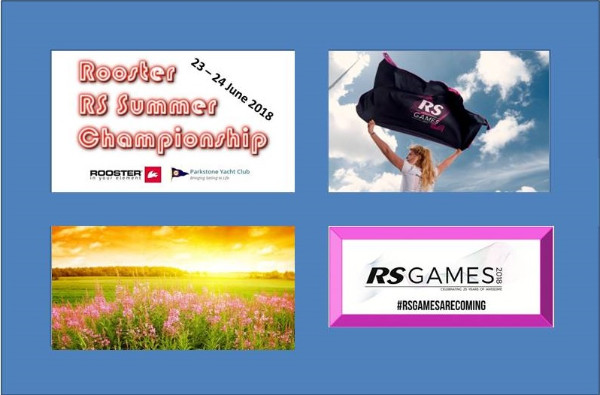 Look out your window: Future's so bright gotta wear shades
Rooster RS Summer Championship Online Entry Now Open! Rooster RS Games Merchandise Now Available! RS Games Entry Open!
Posted: 17/05/2018 12:19:00
---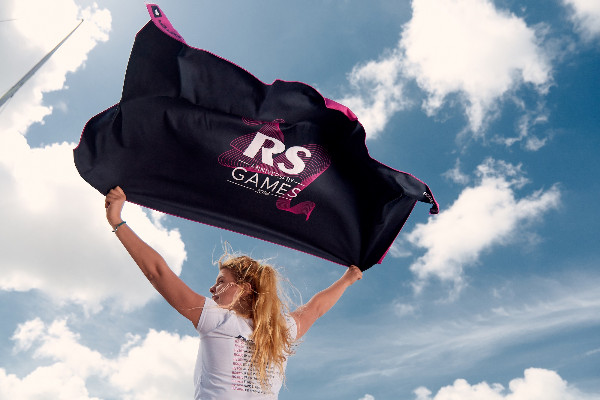 Rooster Trophy Merchandise available for RS Games
As official clothing partner, Rooster have designed a range specifically for the 2018 RS Anniversary Games.
Posted: 14/05/2018 20:29:00
---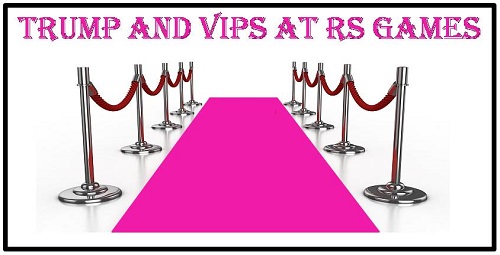 Trump and VIPs at RS Games!
HOT OFF THE PRESS
Posted: 10/05/2018 22:46:00
---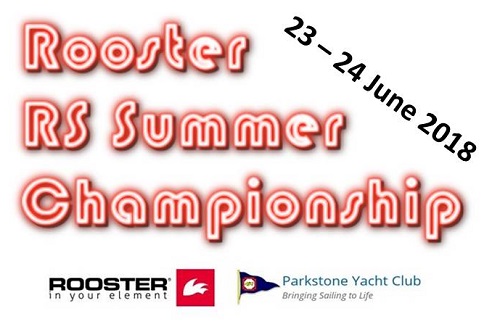 Rooster RS Summer Championship Online Entry Now Open!
Parkstone YC 23-24 June 2018
Posted: 03/05/2018 13:06:00
---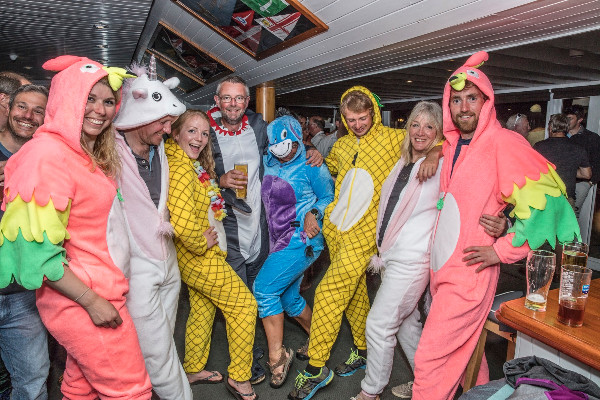 RS Games Social Programme Revealed!
As the entries to the UK's biggest ever dinghy sailing event top 500, we are delighted to reveal the 'Awesome RS Games Social Programme'!
Posted: 01/05/2018 14:40:00
---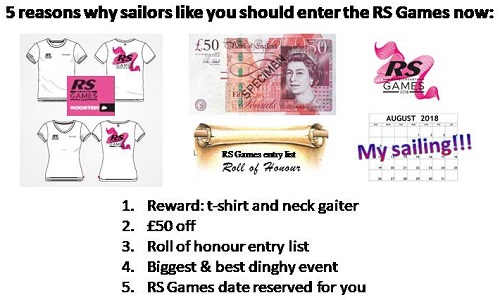 5 reasons why sailors like you should enter the RS Games now:
Enter right here right now!
Posted: 22/03/2018 12:22:00
---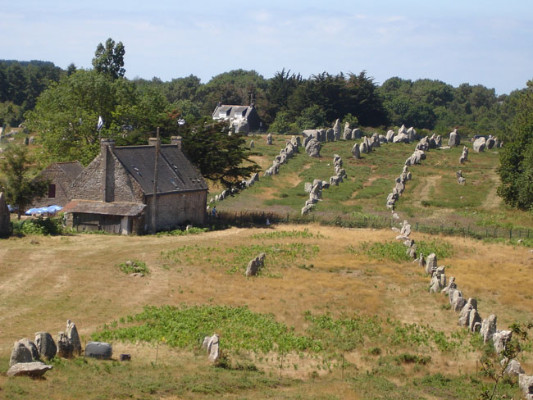 A couple of excellent French events coming up ....
Enter now for French Open Skiff, Lac du Der, Champagne, Easter and RS100/500/700 Eurocup, YC Carnac, Brittany, Whitsun.
Posted: 14/03/2018 13:59:00
---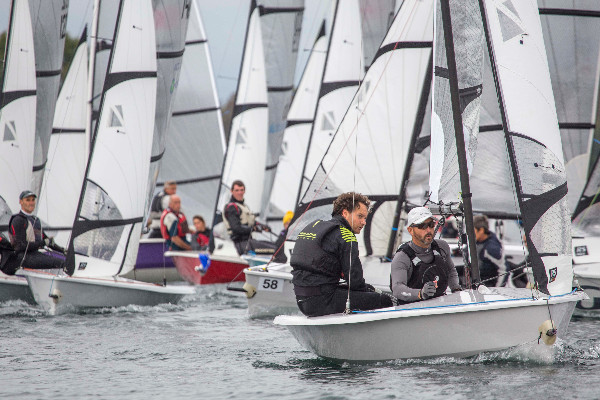 Notts County Sailing Club is the best sailing club in the UK – it's official
Notts County Sailing Club is very proud to announce that it has just won the Royal Yachting Association (RYA) / Yachts and Yachting National Club of the Year 2018.
Posted: 14/03/2018 09:44:00
---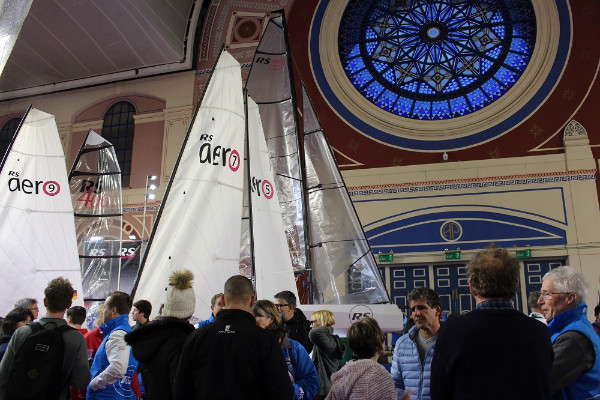 RS Games 2018 Launch at Dinghy Sailing Show
The RS Games was officially launched with a little party at the Dinghy Sailing Show on Saturday. Enter NOW to make sure you don't miss out!
Posted: 06/03/2018 18:33:00
---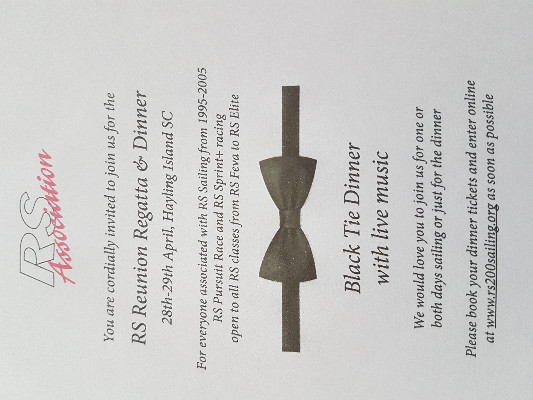 RS Reunion Regatta & Dinner 28th-29th April
If you were part of the RS Family between 1995 and 2005 this is a reunion you won't want to miss
Posted: 01/03/2018 10:44:00
---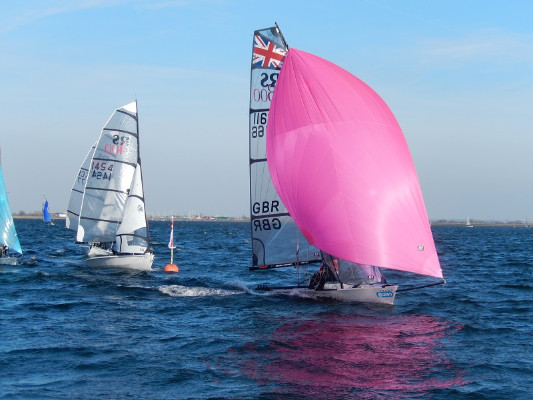 ICE HOT RS400 AND RS800 EMERGENCE OF SEASONS REPORTS HERE!
Make yourself a hot brew cos you'll be feeling chilly reading these fine words!
Posted: 28/02/2018 22:02:00
---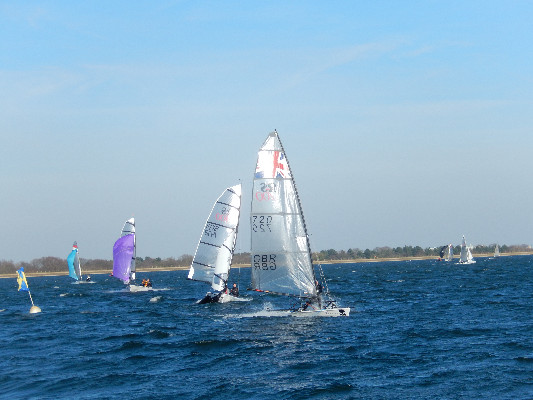 Well done to RS500 Emergence of Season Champions Peter Curtis and Sarah Humphrey
Well done to all the hardy RS Sailors who braved the elements to compete at the Emergence of Seasons Championship this weekend at Queen Mary Sailing Club.
Posted: 26/02/2018 22:22:00
---

ENTRY STILL OPEN FOR EMERGENCE OF SEASONS THIS WEEKEND
Enter on paper at registration at Queen Mary SC
Posted: 22/02/2018 10:21:00
---

ONLINE ENTRY FOR EMERGENCE OF SEASONS CLOSES TONIGHT!!!
Help Queen Mary SC plan for this weekend's event by entering online...
Posted: 20/02/2018 14:32:00
---

Press Release - Rooster announced as RS Games clothing partner
Under six months until the massive RS Games 2018 get underway with RS sailors from around the world coming to Weymouth to race and party. The team from Rooster will be central to the action, both as the official event clothing partner and on the water.
Posted: 19/02/2018 13:12:00
---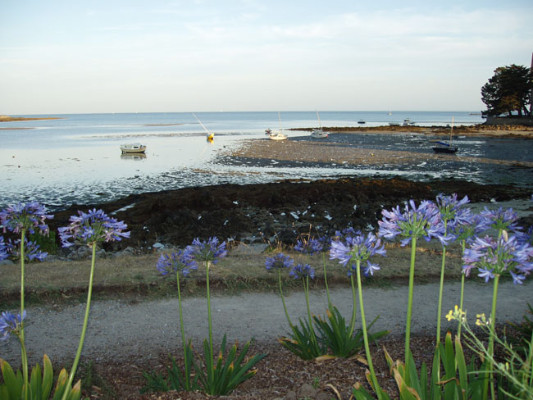 RS800 Europeans, RS100/200/400/500/700 Eurocup, YC Carnac, May 2018 - NoR Available
The NoR for the RS800 Europeans Championships and RS100/200/400/500/700 Eurocup in YC Carnac from 26-29 May 2018 is now available.
Posted: 13/02/2018 11:36:00
---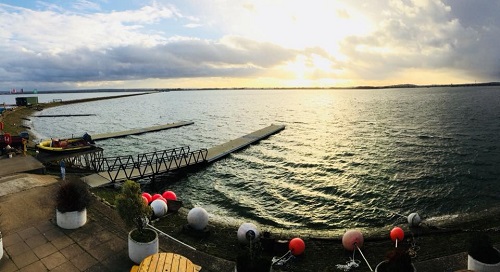 IT'S HIGH WATER! TIME TO RACE!
Hurray there's plenty of water at Queen Mary SC for the Emergence of Seasons 24-25 Feb
Posted: 08/02/2018 23:43:00
---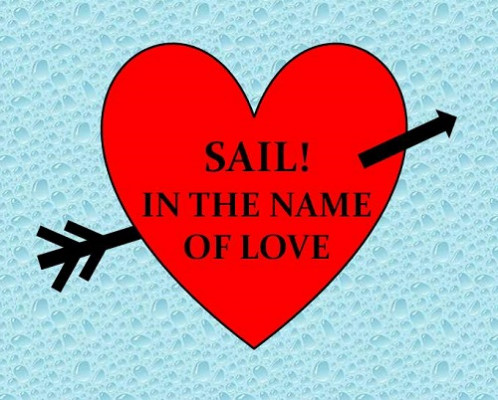 SAIL IN THE NAME OF LOVE!
AT THE EMERGENCE OF SEASONS 24-25 FEB, AND FERRY DISCOUNT FOR CARNAC EUROCUP
Posted: 01/02/2018 23:35:00
---

EMERGENCE OF SEASONS CHAMPIONSHIP
Go energise yourself at Queen Mary SC 24-25 Feb 18
Posted: 26/01/2018 10:01:00
---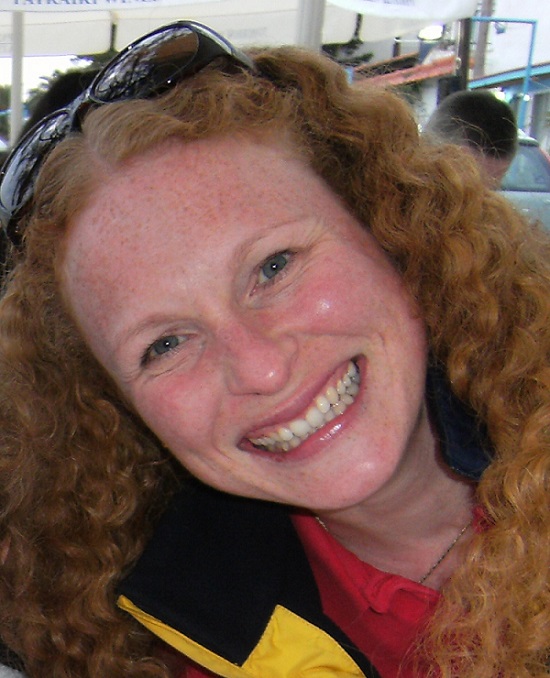 RS500s at RS Games 21-25 Aug 2018

Brittany Ferries are offering a discount for travel to the RS Games The details are on the RS Games website under the heading "ferry deals" here...

17/04/2018 09:56:00
---
RS500s at RS Games 21-25 Aug 2018

Hi Clare,Have RS ou the Association negociated some discounted fare with Brittanica Ferry to join the Games in August ?Thanks for your help,Best regar...

14/04/2018 20:58:00
---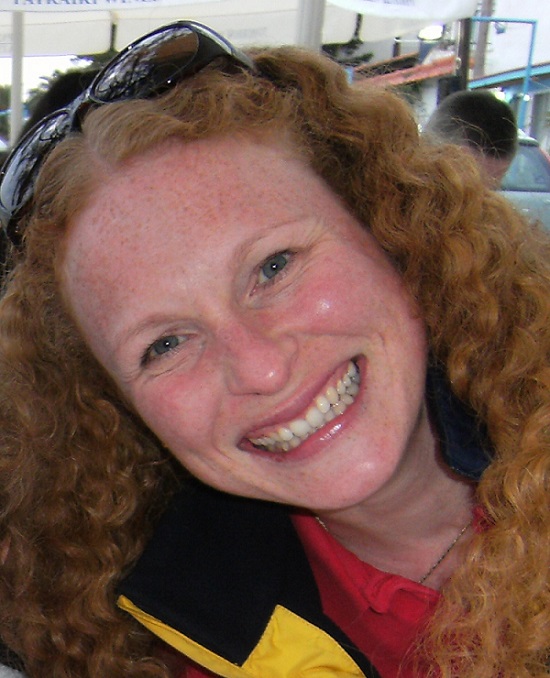 RS500s at RS Games 21-25 Aug 2018

Hello RS500 Sailor 5 reasons why sailors like you should enter the RS Games now:1. Early entry reward of both a limited e...

22/03/2018 12:36:00
---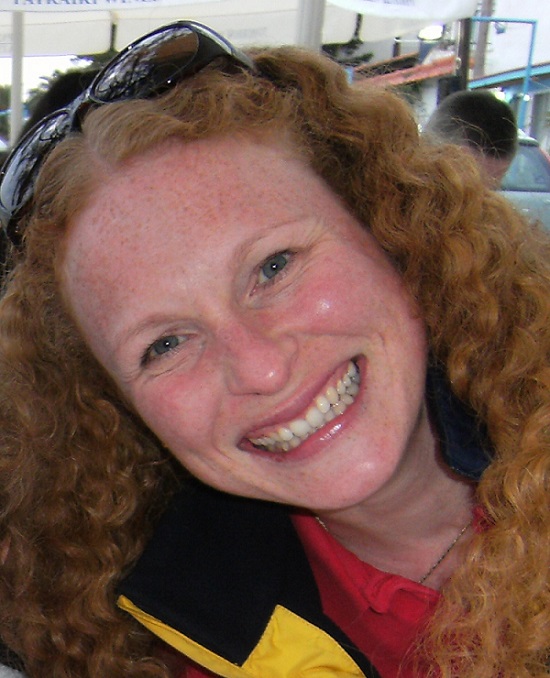 Emergence of Seasons Championship Queen Mary SC 24-25 Feb 18

Hello RS500 Sailor Go energise yourself at Queen Mary SC on 24-25 Feb at the Emergence of Seasons Championship Three fleet races on...

26/01/2018 10:15:00
---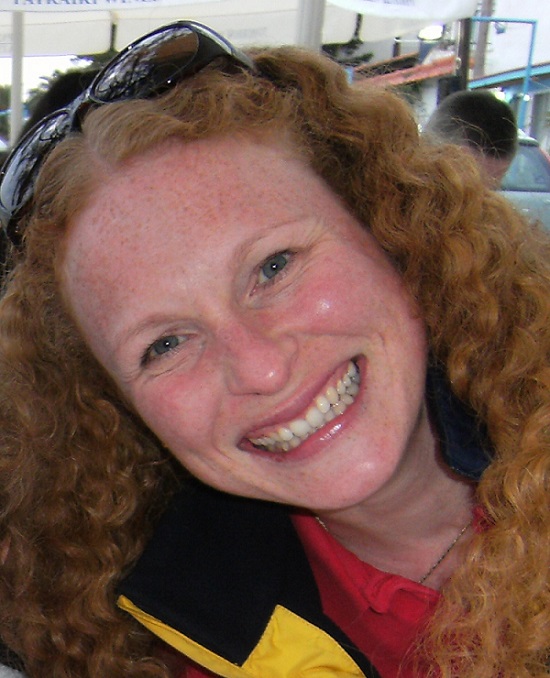 Emergence of Seasons Championship Queen Mary SC 24-25 Feb 18

Hello RS500 SailorIt's time to wake up from your hibernation!Go to the Emergence of Seasons Championship at Queen Mary SC 24-25 Feb 18Three fl...

19/01/2018 22:12:00
---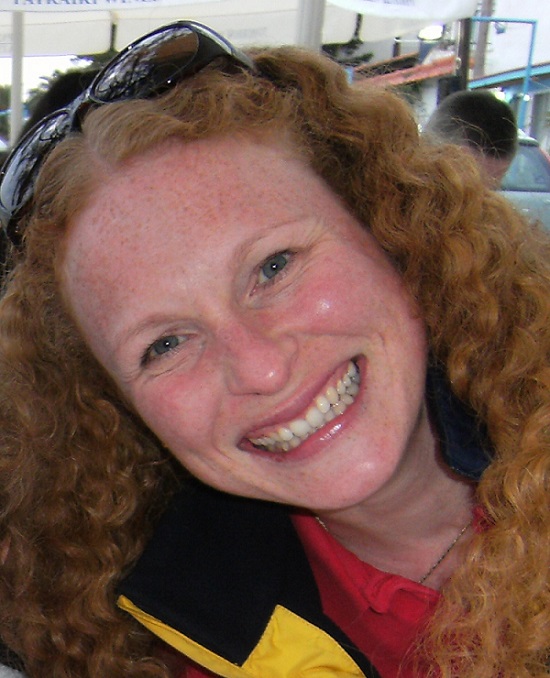 RS500 End of Seasons QMSC 11-12 Nov 17

Hello RS500 Sailor RS500 End of Seasons Coming Up Soon!The finale to the RS500 racing calendar is the End of Seasons Championship at ...

13/10/2017 11:56:00
---
Right a turtled RS500

I have tried the RS500 single-handed a few times, and it was doable, if in reasonable wind conditions of course. The only problem was to right it when...

17/07/2017 20:24:05
---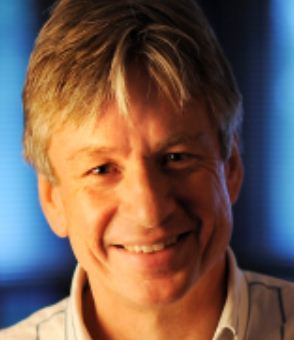 Right a turtled RS500

Well, that limits your options... Which club is that? I have sailed my 500 single handed to a) rescue a tired windsurfer and b) when my crew...

05/07/2017 15:11:41
---
Right a turtled RS500

Dear George, Thank you for your useful reply. I have been thinking whether there are better options for a single-handed sailing than the RS...

05/07/2017 13:22:34
---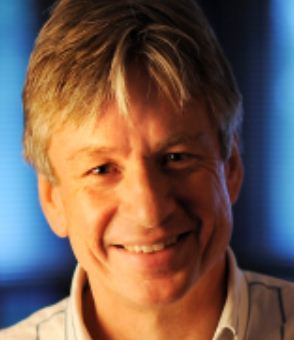 Right a turtled RS500

Hi Allesandro It is certainly easier with 2 people, but not impossible with one. There is a reasonable edge to the underside of the gunwhal...

28/06/2017 17:03:01
---
Right a turtled RS500

Hello,I would like to single hand a RS500, I weigh about 64 Kgs, I am 1 m 73 cm tall, and I expect to sail in no more than 15 knots. Do you know how h...

28/06/2017 16:36:42
---
polar curve

Hi Do you know if polar curve exist for RS500?Best ...

22/06/2017 15:17:33
---
RS 500 vs Hobie 16

Hello,I found the conversion table from SHRS to PY here http://www.schrs.com/pylookalike.php indeed, where you can also find the conversion ...

16/06/2017 14:11:27
---
RS 500 vs Hobie 16

That makes sense then. I believe the Hobie also has a SCHRS with a kite but not too sure. SCHRS is only for cats though, so you won't find it fo...

12/06/2017 10:49:09
---
RS 500 vs Hobie 16

Dear Cedric, Thank you for the very nice and clear answer, this helps indeed. In our race, the Hobie 16 lost ground in the upwind leg, and ...

12/06/2017 09:16:43
---
RS 500 vs Hobie 16

Hi, I race in Hong Kong and my RS500 is based at a club where we are the only competing monohull. When we do take part in races its a...

12/06/2017 08:06:34
---
Summer Championships

The forecast is looking go so why not come and joins us at Hayling next weekend. We do not have many chances to race against other 500s this yea...

11/06/2017 18:46:27
---
RS 500 vs Hobie 16

Dear all,I have been recently competing in a short, informal regatta on a RS 500 against a Hobie 16. I know that the two boats are hard to compa...

10/06/2017 21:15:51
---
GNAV/MAST Bracket

Many thanks for the comments...Im not alone ...Im thinking that if i stiffen the mast with the spreaders and move them forward it should ...

25/05/2017 19:35:27
---
GNAV/MAST Bracket

Sadly, this is a common problem with the 500, particularly for those who use massive amounts of gnav tension and/or go out in big blows. Tim Wil...

25/05/2017 10:24:36
---