Results / Race & Train Bristol Corinthian YC - 11/06/2022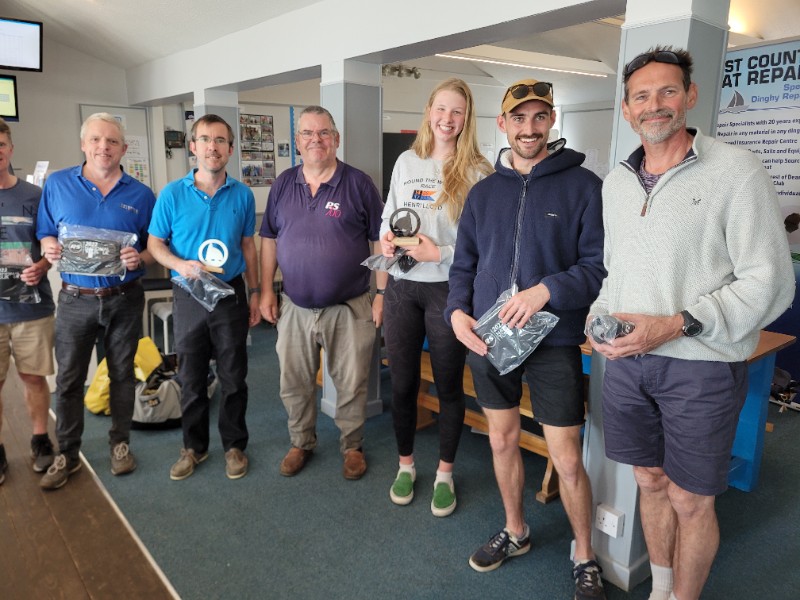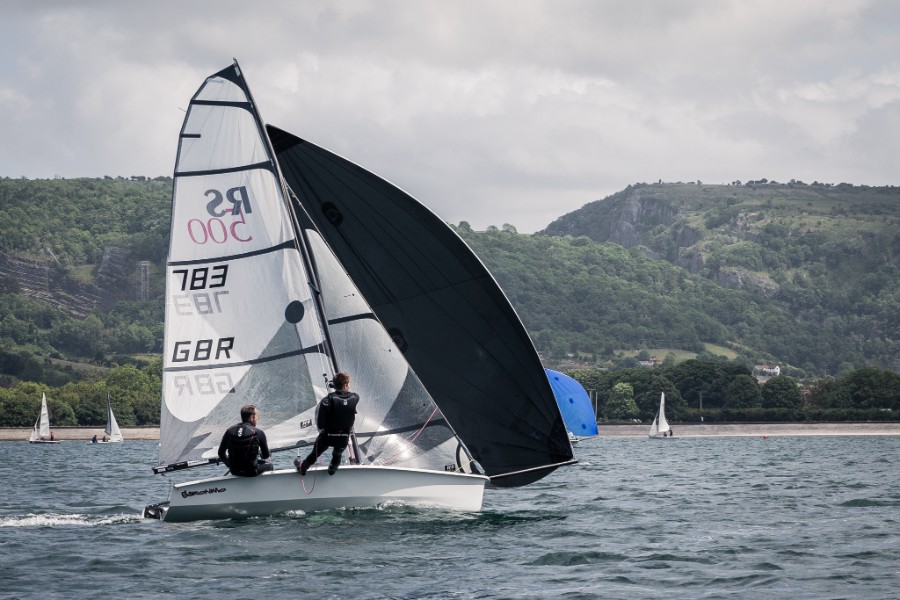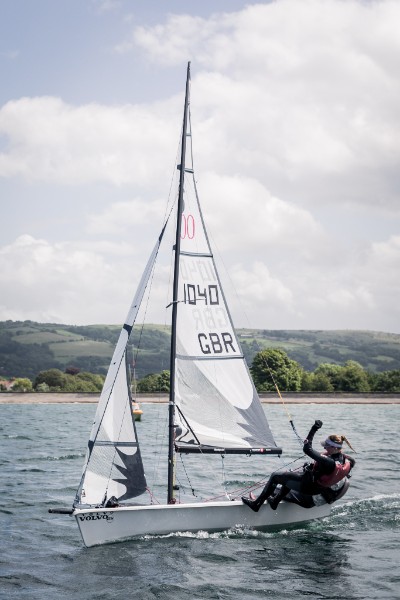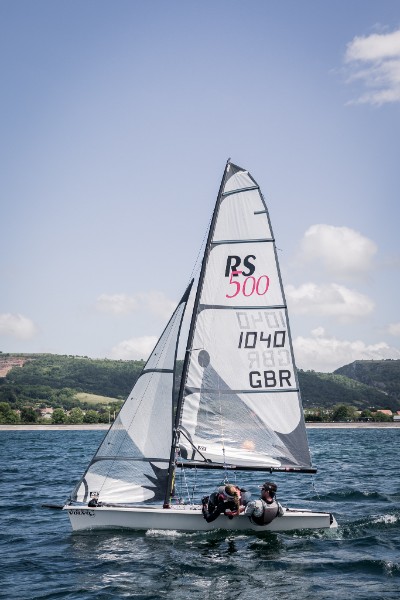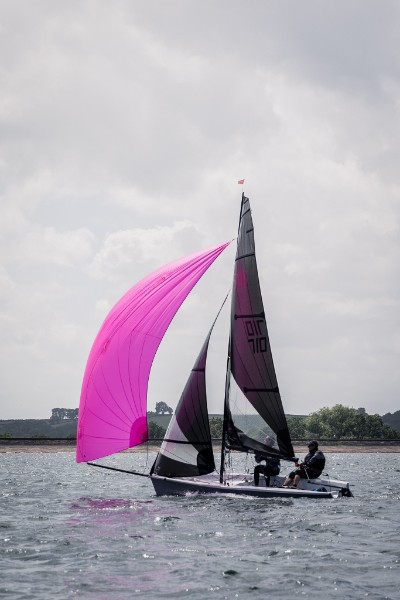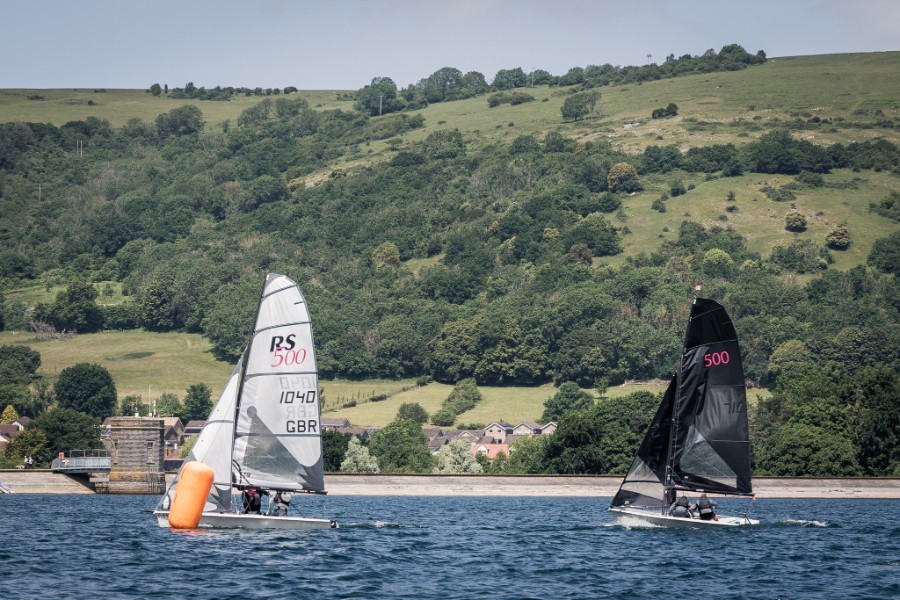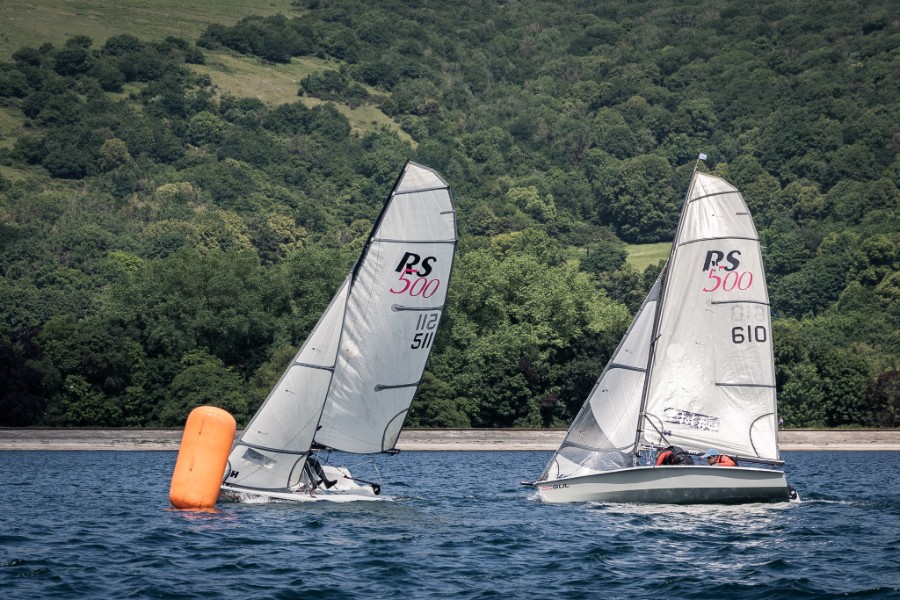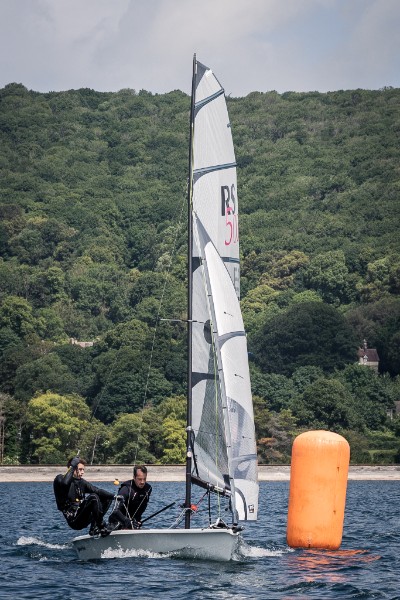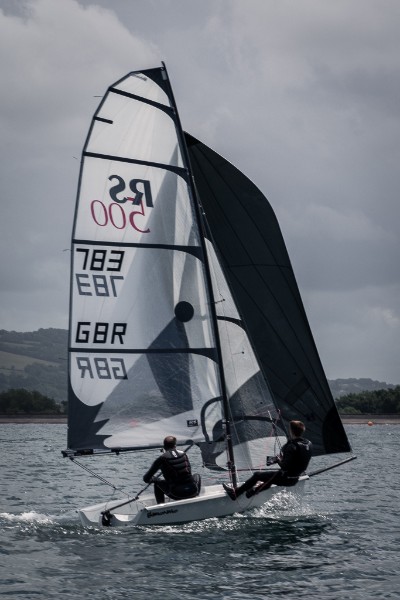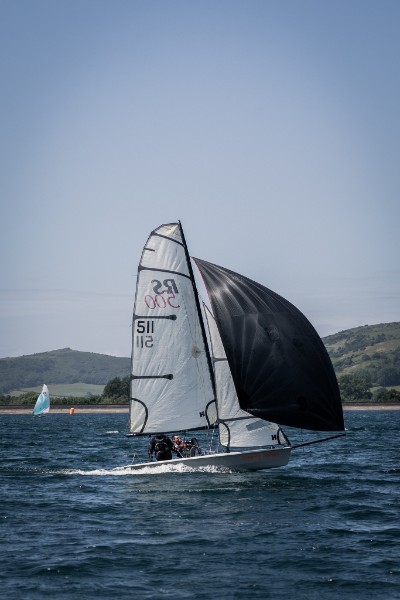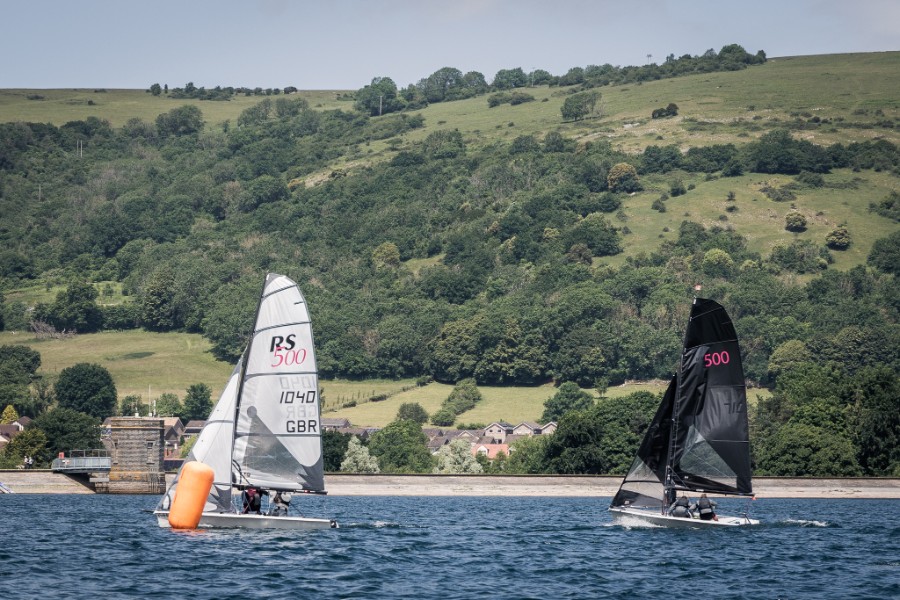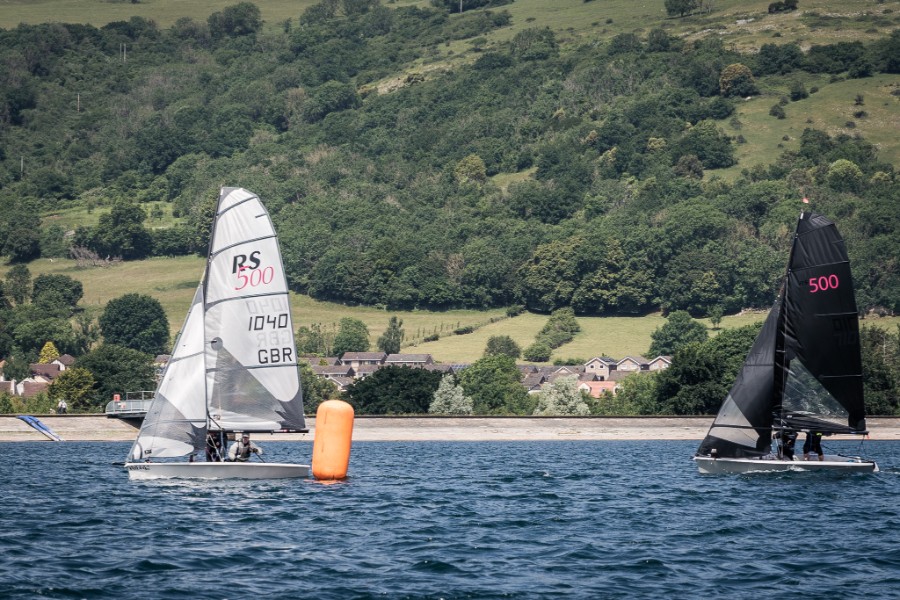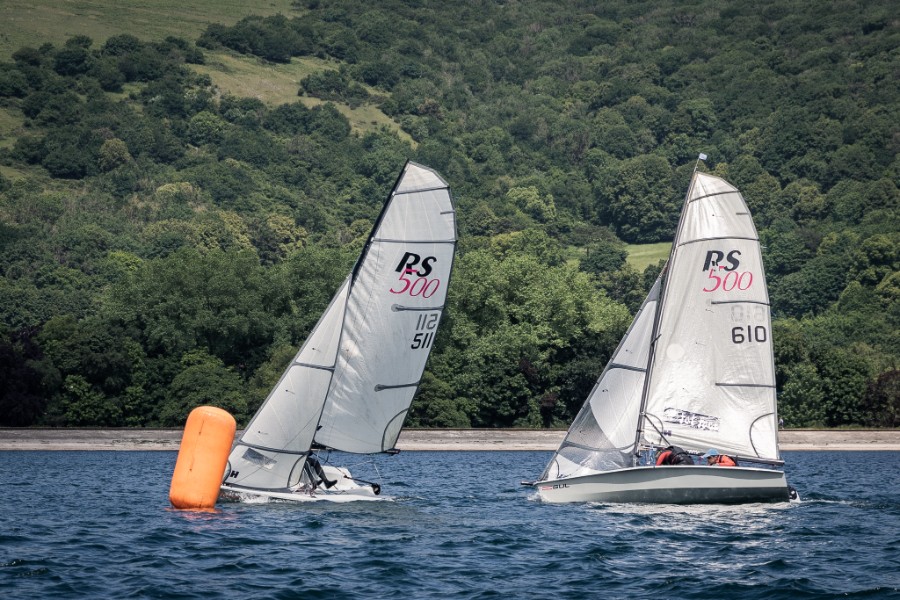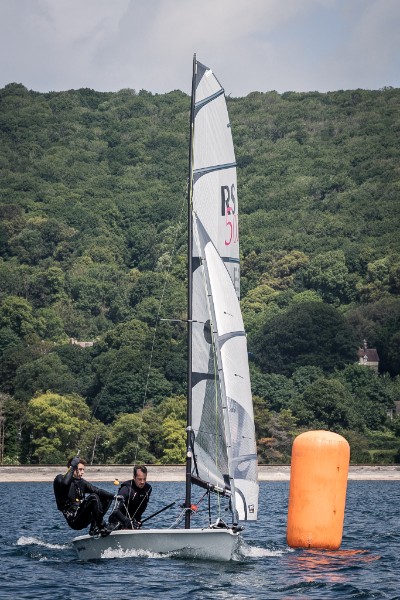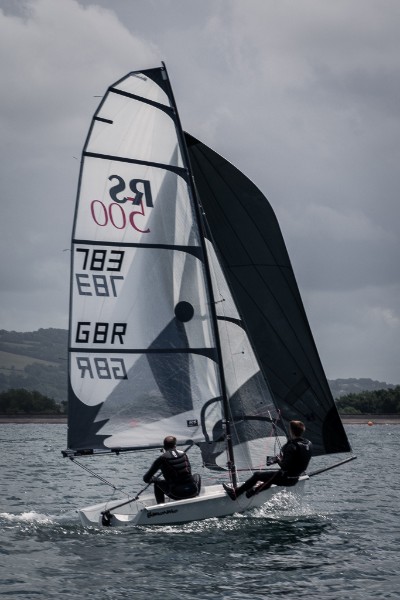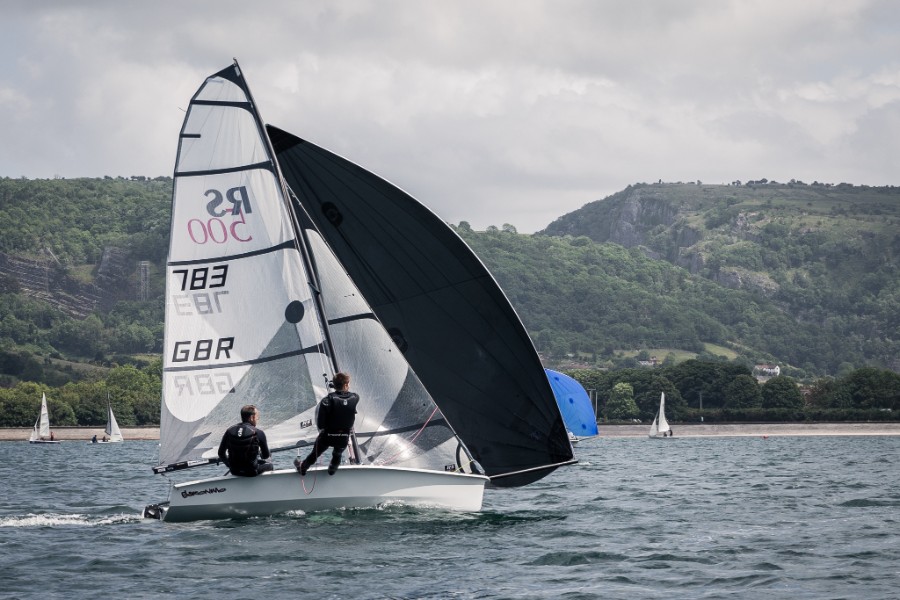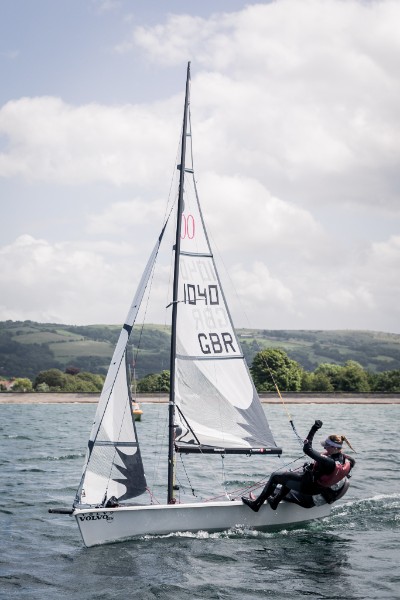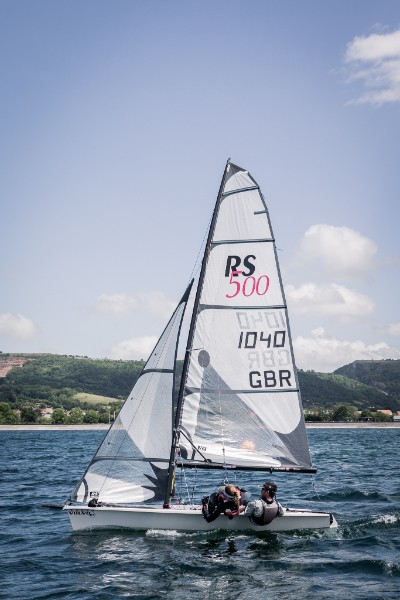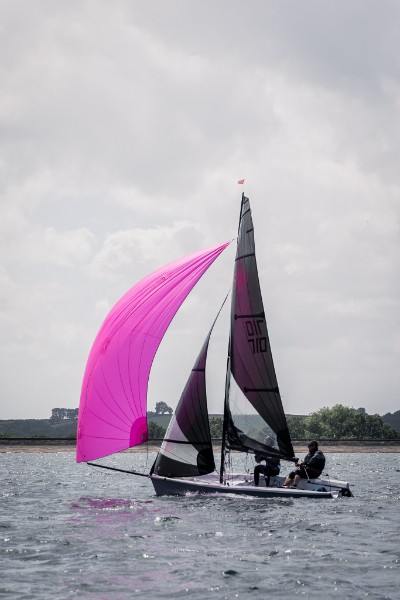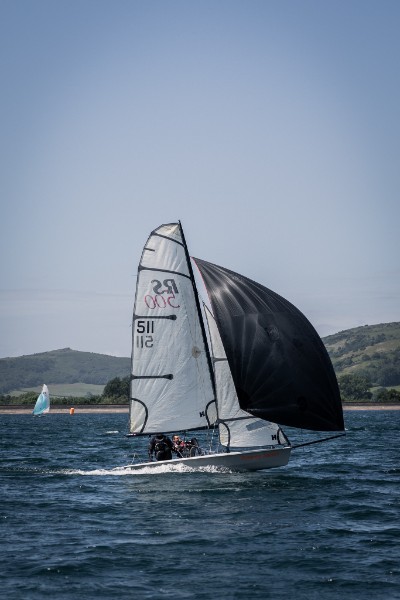 RS500 Rooster National Tour, BCYC, 11/12 June
The RS500 fleet arrived for the Rooster National tour event at BCYC, encouraged by the forecast, but initially to the outlook over a calmer than anticipated Cheddar reservoir.
By the time we were ready to go afloat, and Arky was afloat with his black flag onboard the committee boat, the wind had picked up nicely.
5 races were packed in through the afternoon, with only minutes to wait between each which was great in allowing us to maximise our time racing, rather than letting the sails flap.
Conditions were great, with a fairly stable wind direction (other than race 1), although a fair numbers of holes when approaching the windward mark. Even the flat water of the reservoir couldn't help but get whipped up somewhat to show white horses mid afternoon.
Most teams started to fatigue through the day, and a few minor equipment failing issues experienced by some teams (namely some toe straps on one boat) made for some added entertainment, but the circa 20knots was enjoyed by all.
As the races progressed, a steady pattern of boat speed started to emerge, and it was the team of Ian Mairs and Abi Campbell from BCYC who claimed the win, with 3 bullets from the 5 race series.
After a debrief and discussion of video footage taken by Beth Mason and Aaron Geis during Saturday's racing the fleet headed out again on Sunday for some intensive peer training and boat-to-boat comparison work on Sunday, led by Arky.
All are eagerly awaiting the upcoming RS500 Worlds at Weymouth as part of the RS Games in early August, with only limited time left for some last minute practice and just the Rooster National Tour event at Lymington Regatta, 9/10 July on the calendar beforehand.
As was the common opinion at the end of the weekend, if you didn't enjoy the sailing on Saturday, then pretty much time to give up!
Thanks to all at BCYC for hosting a great event.
Ian Mairs
Photo Gallery: https://www.aarongeis.com/-/galleries/cws-rs-200-and-500-11-june-22
Event Video: https://youtu.be/Yy0Kk0q5t64
Photos and video: aarongeis.com
Cheddar Sailing BCYC

RS500 Rooster National Tour
Results are final as of 14:21 on June 12, 2022
Overall
| Rank | Tally | Class | SailNo | Helm | Crew | Club | R1 | R2 | R3 | R4 | R5 | Total | Nett |
| --- | --- | --- | --- | --- | --- | --- | --- | --- | --- | --- | --- | --- | --- |
| 1st | 5 | RS 500 | 1040 | Ian Mairs | Abi Campbell | Bristol Corinthian YC | 3.0 | 1.0 | 1.0 | 1.0 | (7.0 RET) | 13.0 | 6.0 |
| 2nd | 1 | RS 500 | 710 | Simon Horsfield | Katie Horsfield | ASA Thorney Island SC | (2.0) | 2.0 | 2.0 | 2.0 | 1.0 | 9.0 | 7.0 |
| 3rd | 4 | RS 500 | 610 | John Cooper | Andy Maw | Burghfield SC | 1.0 | (7.0 RET) | 7.0 DNC | 3.0 | 2.0 | 20.0 | 13.0 |
| 4th | 2 | RS 500 | 511 | Peter Lock | Ben Lock | Slaughden SC | (5.0) | 3.0 | 3.0 | 4.0 | 3.0 | 18.0 | 13.0 |
| 5th | 3 | RS 500 | 783 | Nigel Davis | Aaron Davis | Draycote Water SC | 4.0 | 4.0 | (7.0 RET) | 7.0 RET | 7.0 RET | 29.0 | 22.0 |
| 6th | 6 | RS 500 | 1746 | Hugh Watson | Luke Watson | Emsworth SC | (7.0 DNC) | 7.0 DNC | 7.0 DNC | 7.0 DNC | 7.0 DNC | 35.0 | 28.0 |
Sailwave Scoring Software 2.29.0
www.sailwave.com